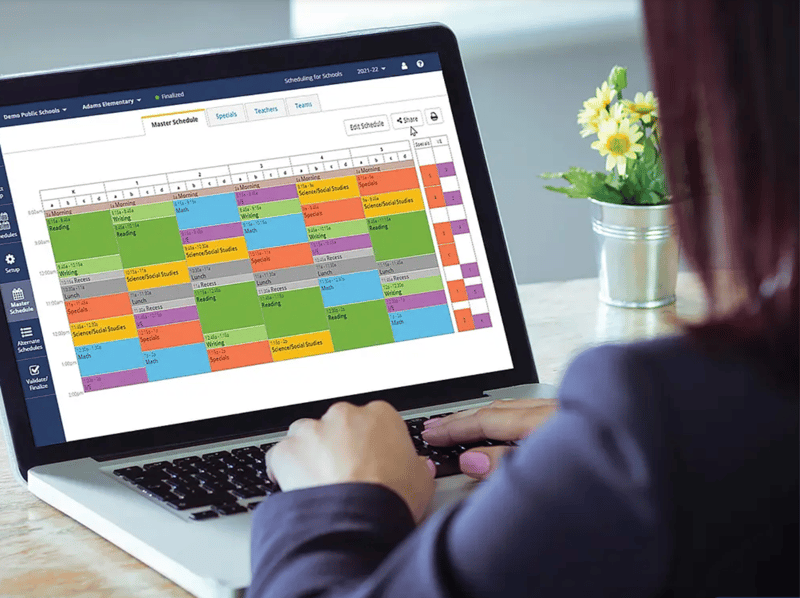 DMSCHEDULES SCHEDULING SUPPORT
Running Out of Time?
We'll Build Your School Schedule For You!
Let us build your schedule for you!
In the busy world of a school principal, scheduling can be daunting and time-consuming. Let us help!
The DMSchedules team will combine our extensive scheduling expertise, experience, and DMSchedules scheduling software to create elementary schedules aligned with your learning goals.
We will:
➡️ Build multiple schedules for you to explore
➡️ Share drafts within days instead of weeks
➡️ Identify the schedule that works best for your students and your staff
If time is what you need, let us take scheduling off your plate.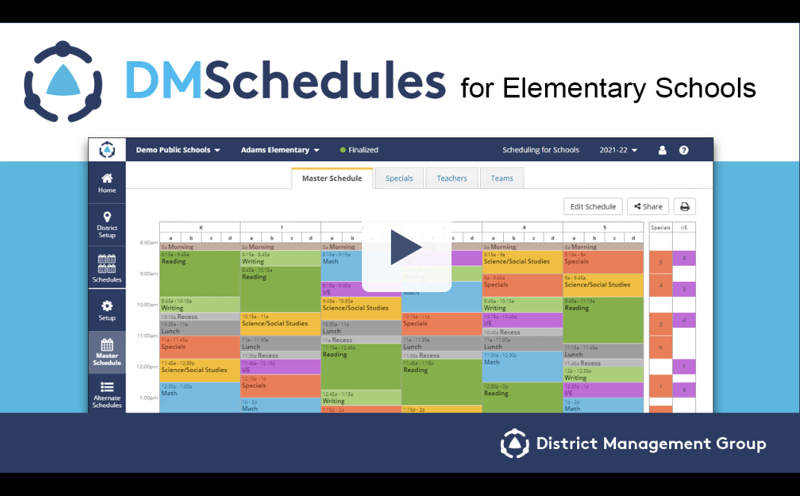 Call us at 1-877-617-8577 or fill out the form below to get started!
"We took your draft and adjusted it to meet our needs. I believe that we have a final schedule created for next year which is amazing. Thank you for your assistance."
Superintendent, Silvis School District #34 (IL)
"Our teachers and administrators really appreciated the flexibility, clarity, and ease of use that DM Group provided, and are looking forward to continuing to craft a schedule that meets the needs of our students and faculty."
Director of Operations, Corlears School (NYC)
District Management Group was founded in 2004 on the belief that management techniques combined with education best practices are key to addressing American public schools' challenges. We partner with school and district leaders nationwide and provide them with the best management and educational practices, tools, and techniques to produce measurable, sustainable improvements that help schools and students thrive.
About DMSchedules
DMSchedules combines our powerful, web-based scheduling software, field-proven best practices, and a team of scheduling experts to help you define instructional priorities to develop effective student-centered school schedules and individual staff schedules. Today, thousands of educators nationwide use DMSchedules for their elementary school and special education scheduling.