Learn how state agencies of education are building systems to support school improvement
Webinar Available On-Demand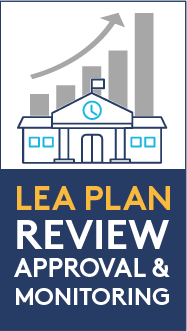 Across the country, state education agencies are working diligently to meet the requirements of the Every Student Succeeds Act (ESSA) and provide comprehensive and targeted supports to their lowest-performing schools and districts. But each state is at a different stage in the process of developing its school improvement architecture and building out the necessary infrastructure to support implementation, and little collaboration is happening across state lines.

Staff at state agencies of education should attend this webinar to learn what exactly ESSA requires your state to do, gain actionable strategies for developing your school improvement structures in three key areas, and learn from examples of other state agencies that are making progress.

During this webinar, you will:
Get the latest information about what state agencies of education across the country are doing to support their lowest-performing schools and districts in response to ESSA

Take a deep dive into three key areas in which states are figuring out how to best support schools and districts:

Review and approval of Local Education Agency (LEA) plans

Monitoring LEA plan implementation

Providing differentiated technical assistance to LEAs

Explore real examples of how other states are effectively responding to ESSA
---
Multi-State Learning Network: School Improvement Under ESSA
This webinar is being offered as part of a series for our Multi-State Learning Network on School Improvement Under ESSA. With school improvement leaders from 17 states already participating, this learning network provides an opportunity to learn how other states are meeting the ESSA challenge to improve low-performing schools. Through this learning network, you can discover exemplary tools and resources, learn about practices and models and connect directly with leaders at other state agencies. The network is led by DMGroup Senior Director Sam Ribnick and Director David James who have conducted interviews with dozens of school improvement leaders.
If you are interested in joining the Learning Network, please register for the webinar. All school improvement leaders at state agencies are welcome to participate at no cost.