Is your elementary school schedule maximizing opportunities to raise achievement and improve equity?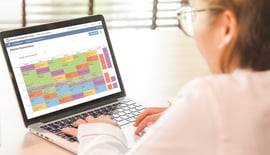 Elementary schools continually strive to raise achievement and increase equity for students, but many schools struggle to implement all the programs they want to provide. Though often overlooked, a strategic approach to scheduling offers a solution. Through our research and work with thousands of schools, DMGroup has identified scheduling best practices that help drive improvements in achievement and equity.
Use our Elementary School Schedule Diagnostic to see if your scheduling practices are making the most of student, teacher, and staff time.