Learn how to enhance alignment between your school district's priorities, spending, and actions to bring about real change that improves student outcomes.
Webinar Available On-Demand
In an environment of limited resources, how can your district achieve excellent performance in every school and in every classroom? How can you make best practice become common practice? In order to have the greatest impact for students, your school district needs to make sure that what you are doing and how you are spending is supporting what is most important.

An often-overlooked key to success is ensuring alignment between your strategic plan that defines top priorities, your departmental budgets that allocate limited resources, and the right set of school and district initiatives that guide day-to-day actions of staff.
This webinar will share three checks you can use right away to evaluate the alignment between your school district's strategic plan, departmental budgets, and school and district initiatives. During this webinar, you will learn:
Why alignment between priorities, spending, and actions is crucial to success

Common reasons why district strategic plans, budgets, and initiatives lack alignment

Three checks you can use immediately to evaluate alignment in your school district
---
About our speaker: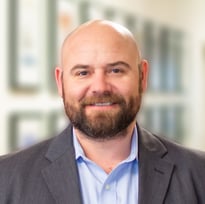 Mark Wiernusz, Managing Director, DMGroup
Having worked with over one hundred school districts of all sizes and types across the country, Mark Wiernusz brings a depth of knowledge and expertise to his work helping school district leaders tackle their biggest challenges and deliver lasting results for students, staff, and the community. As Managing Director at DMGroup, Mark leads consulting projects across several practice areas including strategic planning, strategic budgeting, human capital, and special education. In these projects, he works closely with district leadership teams to implement best practices and drive continuous improvement.